Established by a woman who never had a dog until she was 40, Charlotte Meade walked into a high kill pound one spring afternoon in Waterbury Connecticut and was told that the dogs she was interested in adopting would not be there after the 3 day holiday. The dogs would be euthanized to make room for incoming dogs dumped by owners and strays picked up daily on the streets. With that news weighing on her, she went home and built fences, determined to do what she could for as many as she could. And she quickly learned that there was truth in that line so well known in the world of rescue, "Saving one dog will not change the world, but surely for that one dog, the world will change forever.
That fateful weekend changed her world too. The next few years were spent scouring dog pounds in eastern NewYork and CT for dogs in danger.  Adopters were easy to find! Great news!  Matches made in heaven.  The rescue became too big for a setting just outside NYC and Charlotte moved herself and a big part of Meade Canine Rescue to California, a state she was stunned to learn had a staggering euthanasia rate. In fact there were so many dogs being killed in enormous city and county shelters the likes of which she had never seen in the East, she decided to narrow her scope to seniors and special needs dogs and began working tirelessly to make an impact by helping as many as she could get to safety.  A drop in the bucket but that bucket filled fast and Charlotte kept emptying it successfully with heartwarming stories of lives saved.  She kept refilling it, saving hundreds of dogs a year. Many were in conditions hard to believe but all thrived in the fresh air and free ranging environs and the ranch just got better and better.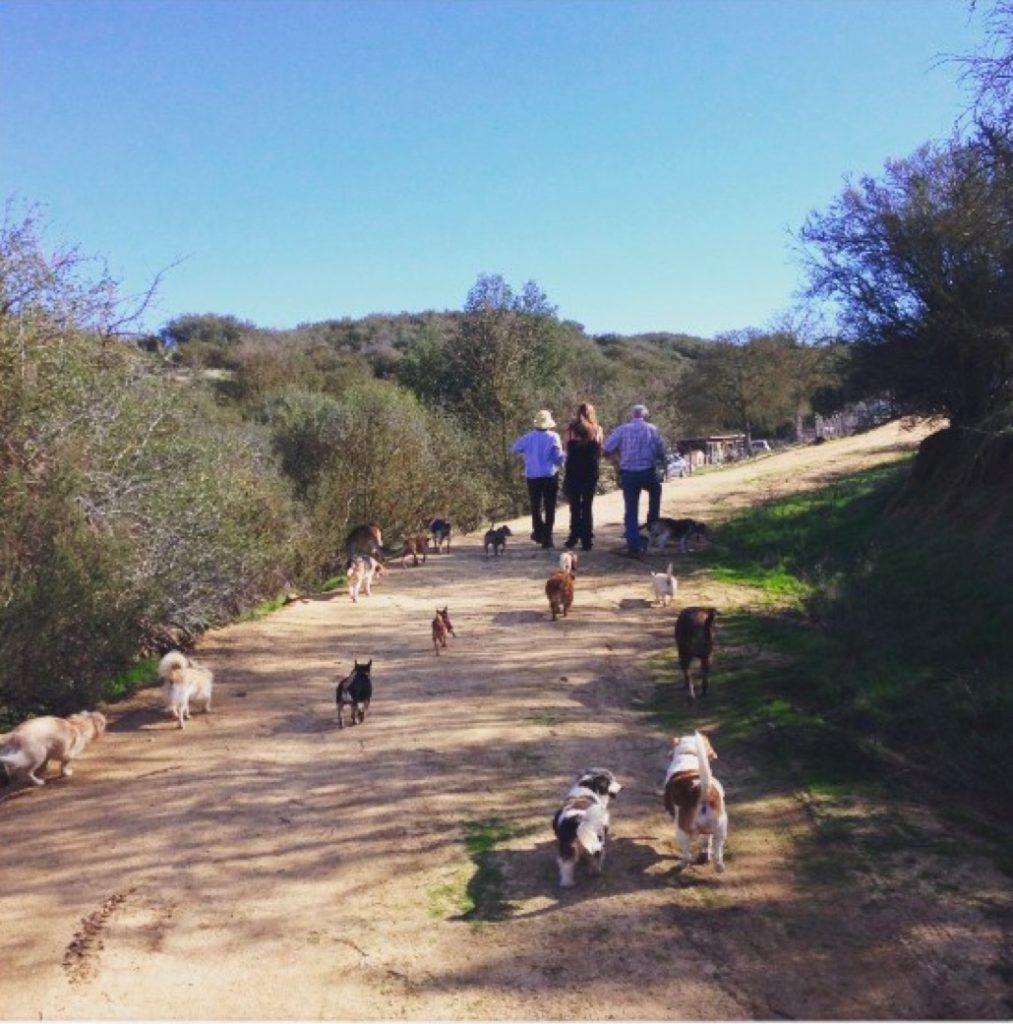 Charlotte earned a Bachelor's in English and a Master's in Economics from Ohio University and a Master's in Archeology from University of London.  She has lived in many cities and traveled the world, worked in many capacities from art dealer to shop owner, none animal related.  Just after 9/11 she left NYC to open a bed and breakfast in upstate NY.  When her cat decided to sip the cream at the breakfast table the day her new unsocialized rescue Beagle decided to relieve himself under another table she decided she preferred those antics to people's love of bacon, sold the inn and Meade Canine Rescue was born.